JESSE CAYDEN: 2018 TOUR DATES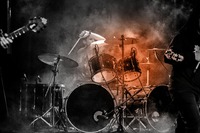 The long-awaited European tour of the Ireland's rising star, Jesse Cayden, is finally here. Make sure to book your ticket in time and enjoy the charismatic musician with his support group. What can you expect? A great show and high-quality music for sure.
This is where your text starts. You can click here and start typing. Nulla pariatur at vero eos et accusamus et iusto odio dignissimos ducimus qui blanditiis praesentium voluptatum deleniti atque corrupti quos dolores et quas molestias excepturi sint occaecati cupiditate non provident similique sunt in culpa qui officia deserunt mollitia animi id est laborum et dolorum fuga et harum quidem rerum facilis est et expedita distinctio nam libero tempore cum soluta nobis est eligendi optio cumque nihil impedit quo minus id quod maxime placeat facere possimus omnis.
Vienna
Rock club, Austria
Berlin
Peter's club, Germany
Barcelona
Pub at Joe's, Spain
Prague
Rock club, Czech Republic